How to Choose the Right Contractor for Your Project
Once you have decided to contra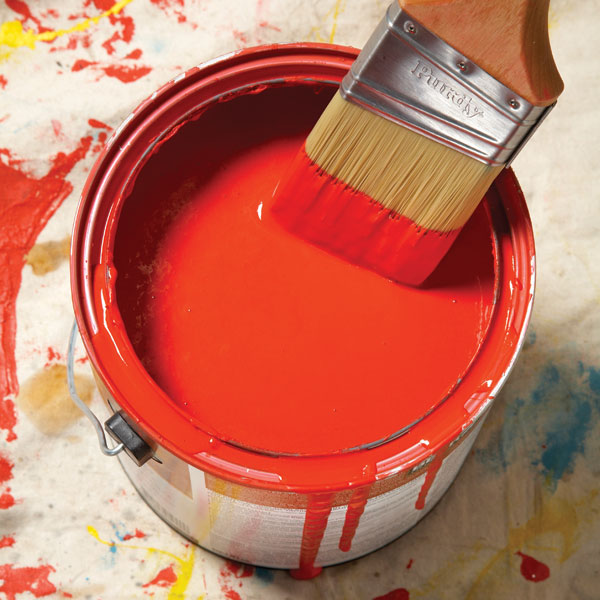 ct with someone to do a particular painting and decorating project, how do you go about selecting the right person or firm? Do you make your selection on price, size of company, years in business, or other criteria?
To locate the names of reputable contractors, there are many sources of information. Some of these sources would be friends, relatives, architects, decorators, yellow pages, trade associations, local "quality- oriented" paint supply stores, and newspaper advertisements. However, these sources can only give you limited general information. In order to make an educated decision, you need some specific information about any person or firm you are considering hiring. Always ask if the contractor is licensed and insured. Quality contracting firms will be only too happy to provide you with copies of their certificates of insurance. They should provide bonding information (if the job is large enough to require such) and documentation of safety training and compliance programs.
Reputable contractors will encourage the use of a written contract. This contract should clearly explain the scope of the work to be performed. It should also cover such items as surfaces to be painted, methods and extent of surface preparation, time schedules for the project, and payment procedures. Knowing the total scope of the work enables you to carefully evaluate the different bids you may receive with the proper information and keep them on a level playing field. The contract serves to protect both you and the contractor.
Obtain a list of references from the prospective contractor. This list should include the contact person, address, and telephone number of the previous client. Follow up on this list with a phone call. Remember, the contractor will not give you a bad reference. Therefore, ask references if they know of any other work this contractor has performed. Be sure to ask whether the contractor and employees treated you professionally and with respect. The references you are interested in should be from projects similar in size and scope to yours. If possible, try to see the work that was done.
Discuss any guarantee or warranty programs the contractor may offer. Ask about the manufacturer's warranty on the products to be used on your project. Remember you are looking for long-term durability from the paint job. The use of high quality products is as important as the selection and performance of the contractor.
Good contractors are very eager for your business. They are also very proud of their craftsmanship. Once you have made your selection, step back and give the professional room to execute the project. You have both done your homework, so give the professional the opportunity to meet and exceed your expectations. Remember, as with anything else in life, you get what you pay for. If you want high quality and reliable service, be willing to pay the price that comes with it. Good luck with your painting projects.
There are lots of reasons we have narrowed it down to the top 5.
#5 A professional will finish a project in a timely manner. As a home owner it is easy to start a project, then between your day job, soccer games, dance practices, and the water heater going out, your project is still unfinished 6 months later.
#4 A professional will use professional equipment. Paint brushes, rollers, and a couple of cans of paint will do the job, except professionals are going to know which brand brush works the best for specific areas of your home, inside and out, and which types of paint are better for a particular space.
#3 A professional will have warranties on their product and service. It is nice to know that someone is standing behind their product and service. If there is a problem you just call them up to fix it, no stress no worry.
#2 A professional will usually use a higher quality product then you might purchase. Most people think about home projects and they think about Home Depot and Lowes. When we think about a job we think Kwal and Sherwin Williams.
#1 It's their job! Most people would not go visit their accountant for a haircut, or vise versa. We all have jobs, things we specialize in, tricks of the trade we have learned over years of experience. Most do-it-yourselfers will settle for an okay job, but with a professional it looks clean and is finished.