We love helping homeowners transforming there kitchens and saving money. See how refinishing your cabinets can give you a brand new kitchen!
Your Options Are Endless When Your Refinishing Your Cabinets
Why Should You Refinish Cabinet? There are many reason to and not to refinish and paint your cabinet. The many reason to refinish and painting is cost. It is more cost effective to refinish cabinets than replace. In most cases the cabinets that you already have are in good condition, just in need of an update. We can provide new doors, side panels and, moldings that will bring your back to life and up to date. See more below and REQUEST A QUOTE!
Don't Take Our Word For It Here Is What Our Customers Had To Say!
Called Nova Painting for an estimate on painting on kitchen cabinets. Got back to me right away and the quote within a day or 2. Happy we went with them for our project! The new look in my kitchen makes me feel like I have a brand new house
We had Brett and his team from Nova Painting out to repaint our cabinets and clean up some trim work. These guys did an amazing job! It looks like a completely brand new kitchen! Rather than replacing your kitchen cabinets, have Brett over to give you a quote on painting them. Brand new kitchen for a fraction of the cost! Highly recommend Nova Painting!
We had Nova paint our kitchen cabinets last week. We went from whitewashed maple to navajo white. They look beautiful. I highly recommend Nova painting.
Recent Projects Cabinet Painting Projects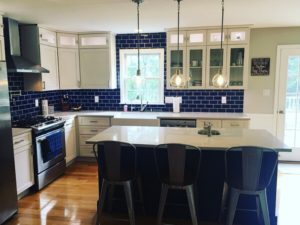 New Shake Style Door With A Deep Blue Accented Island For Contrast!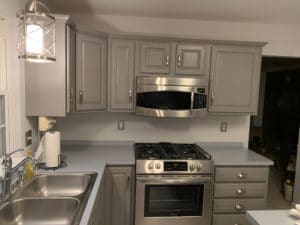 Painted Oak Cabinets In A Deep Warm Gray With New Hardware.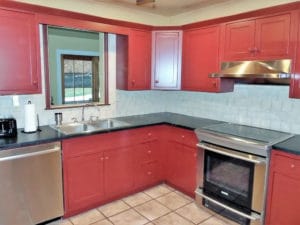 A custom Red Match Was Used On These Maple Cabinets Along With Dipped Red Handles.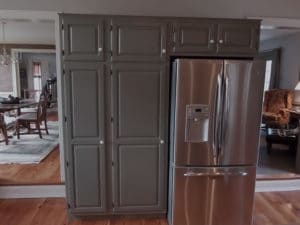 An Earth tone grey and black was used in this kitchen cabinet painting project. The client wanted to add a natural warmth while updating there cabinets.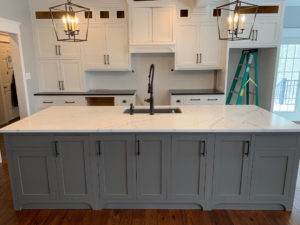 An Accent Gray Island and New Maple Doors Turned This Cabinet Painting Project Into A Master Piece. 
A Kitchen From The 60's Brought Back To Life With New Doors And Drawer Boxes.  See The Before And Afters Below. 
To Get Started Refinishing Your Cabinets
To get started you can schedule an in home quote. From there the choice is yours. You won't be bothered with relentless phone calls or book now pricing. It is important to us that our customers feel comfortable with us and us with them.  Feel free to ask as many questions as you want, we are happy to keep you informed.  
Preparation and attention to detail make all the difference.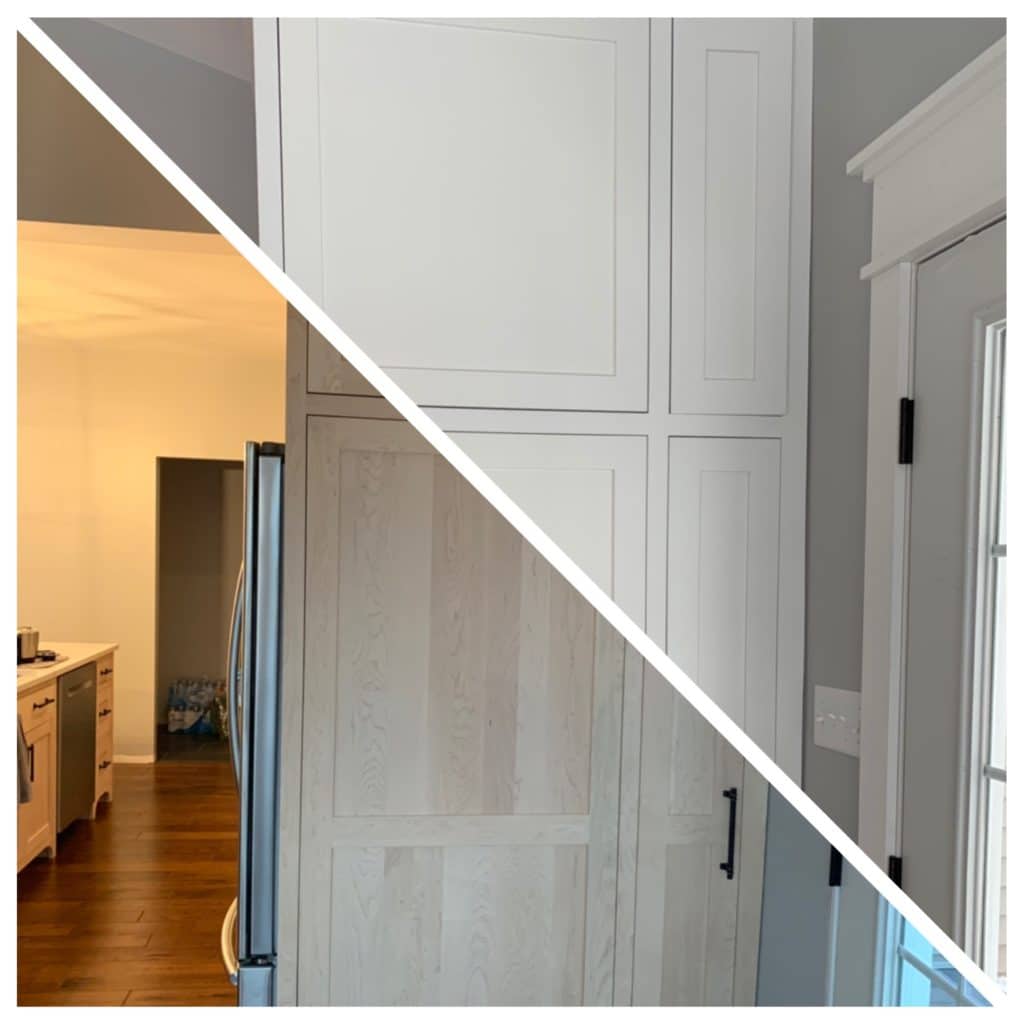 Our cabinet refinishing process centers around the small details that make up the whole job. From primer choice to finish coat we choose the product that will last over the long hall. We only use professional products specifically created for cabinetry.  We do not use paint on our cabinets refinishing project. Our coatings are the same that the manufactures use to create and insure a beautiful long lasting finish.  
Refinishing and painting cabinets is our passion. Let us show you how we can transform your kitchen cabinets!
Check Out Some Before And After Pictures